Foreign land sell-off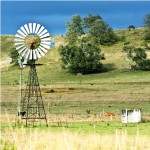 * In September 2012, federal Labor approved the sale of Cubbie Station, Queensland (one of Australia's most valuable agricultural farms) to a Chinese led consortium. Cubbie Station then became 80% foreign owned by the Shandong RuYi Group of China.
* The head of the Foreign Investment Review Board (FIRB) said, "This could threaten Australia's economic interests." Opposition leader at the time, Tony Abbott, didn't raise any objections to the sale of Cubbie to a foreign led consortium.
* The LNP's recent Free Trade Agreement with China is about to lift the threshold from $250m to $1b for foreign purchases without requiring FIRB approval. In other words, foreign entities will be allowed to purchase up to $1b of Australian land, no questions asked.
Q: Can Australians purchase $1 billion of land in China? &nbspNo.
Q: Can Australians buy land in Indonesia? &nbspNo.
However, the Abbott LNP govt didn't have a problem with foreign governments buying 1 million hectares of Australian land.
---
The January 2012 ABARES listed 45,000,000 hectares of Australian land having some sort of foreign ownership.
Northern Territory had 24% of its land reported as having some level of foreign ownership.
Foreign companies own: 50% of Australian milk production; 50% of the wheat export industry; 60% of Australian raw sugar production; 40% of Australian beef and lamb processing.
If the Australian government is silly enough to allow our productive land and assets to be sold off, then who can blame foreign interests from taking advantage of that?
The LNP is willing to sell off more farms & mining assets, as Tony Abbott articulated on 7 September 2013 in his victory speech: "Australia is now open for business."
---
There should be an accurate national register to identify the exact extent of foreign ownership of all Australian land.
We oppose the sell-off of Australian land to foreign interests
Australian land and assets should be owned by, and for the benefit of, Australians.
---
Australian land should be Australian owned.
---