Lower immigration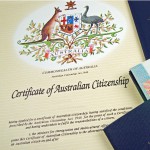 Australia's net overseas migration (NOM) = immigration in - emigration out.
2016-17 NOM: 245,400 people in.
2015-16 NOM: 182,165 people in.
2014-15 NOM: 168,200 people in.
2013-14 NOM: 212,700 people in.
2012-13 NOM: 244,400 people in.
2011-12 NOM: 225,100 people in.
---
* Every person requires housing, employment (or schooling), health resources, transport, law enforcement resources, etc.
* High levels of immigration place extra pressure on housing affordability.
* The government is forced to release more land for housing, which means more bushland cleared and ever expanding cities.
* High immigration means more cars and more traffic congestion.
* As technology automation becomes more widespread, high immigration means more competition for fewer jobs.
If NOM immigration levels were reduced down to 90,000 people per year, that would help alleviate these issues.
---
We support lower immigration.
---