Traditional marriage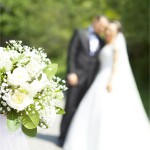 Every person has
one
biological mother and
one
biological father.
Nobody has two biological mothers, or two biological fathers.
Of all the relationships that exist, only one man and one woman can create a new human life.
That relationship is unique and special.
That's why it deserves a unique and special title - marriage.
Someone a lot smarter than all of us, says marriage is between a man and a woman.
---
We support traditional marriage.
---